VeriSmart Delivery
Logging in: You can either log in via the link emailed to you when your report was delivered, or we can log you in now if you have your mobile phone with you.
You will need your report code. The code is a number, top right of the report front page.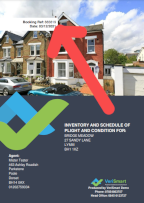 Got it? Ok, enter it just below and we will send you a short code via text message to your mobile phone.
© VeriSmart Inventories 2017